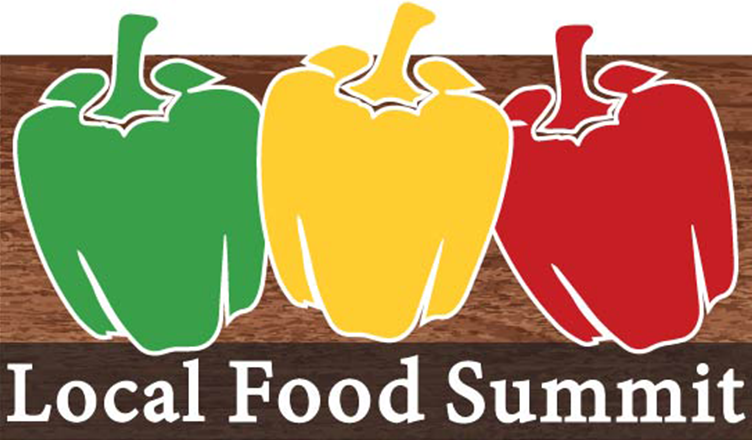 2017 Local Food Summit –

SAVE THE DATE!


Creating Food Solutions for our Community
REGISTER TODAY
(Registration will be open until 5:00 pm on 10/19!  Don't miss out!)
Join Edible Muncie, the Muncie Food Hub Partnership, Purdue University Extension, and Ball State University's Office of Community Engagement for this special event to connect the local food community in Muncie and East Central Indiana.
This year's objectives include:
Share current initiatives among food access organizations working to create a more resilient, equitable, and sustainable food system.
Identify barriers to food access and generate community based solutions.
Solicit input from stakeholder groups to inform development of the Muncie Food Hub.
Identify leadership and create development plan for a regional food council to shape local food policy and actions.
Strengthen the network of area community gardens through learning from the past and planning for the future.
This Year's Breakout Sessions:
Developing Our Local Food Council: A community food council brings together diverse stakeholders to examine how the local food system operates and provides policy recommendations toward a more equitable and resilient system. Join this session to help shape a political structure that will strengthen our food system through local food advocacy.
Urban Garden Coalition: Find out more about the Urban Garden Coalition and urban gardening in local areas! We will be discussing many topics including available resources, volunteer opportunities, and garden partnerships. This break out session will also highlight local and state success stories their impacts on communities. We look forward to seeing you there!
Solutions for Food Security (Edible Muncie): Research from Geographic Information Systems shows that since Marsh closed, 64% of households without transportation are located more than a mile from a grocery store.  That's the very serious concern.  Working together to provide gardens, food boxes, farmer's markets, and mobile veggie trucks is a start toward finding a solution.  Our best resource is 'us', working together for each other.
Becoming a Vendor to Muncie Food Hub Partnership: This session will focus on the nuts and bolts of selling produce to the Muncie Food Hub Partnership. We will discuss expectations and requirements for growers, as well as the buying process and services offered by the Food Hub. Feedback from stakeholders will be incorporated into final operational procedures.
Details
Wednesday, October 25, 2017; 8:30 am – 5:00 pm
Ball State Alumni Center, Muncie, Indiana (map)
Cost: Half-day (AM or PM) $20 or Full Day $30 (includes lunch)
See the Agenda! (pdf)
CLICK HERE TO REGISTER
A limited number of scholarships are available. Apply here!
The summit includes a catered lunch featuring local food and farmers, inspiring speakers, networking opportunities, and direct avenues for engagement in building the local food system.
Who Should Attend
Anyone with an interest in local food is invited to attend.
Farm-to-table
Community gardens
Farmers
Policy development
Nutrition
Entrepreneurship
Food access
Food hubs
Food preparation
Economic development
Attendees are encouraged to bring business cards and other printed information to share at the summit information table.
Event Organizers
Edible Muncie. Edible Muncie of Delaware County Inc. works to eliminate hunger in Muncie and Delaware County by gathering, organizing and advocating for the wise use of resources to assist those in need.  Edible Muncie supports and communicates with existing food programs and other community organizations to develop new programs until all in our community are EMpowered to secure the food needed to be healthy.
Muncie Food Hub Partnership. Funded through a Ball State Academic Excellence Grant, the Muncie Food Hub Partnership draws together stakeholders from Ball State, local and regional farmers, government, industry, and non-profit organizations to pursue a regional food policy that synchronizes food and health-related strategies for East Central Indiana.
Purdue Extension – Delaware County. Purdue Extension provides a link between Purdue research and Indiana citizens, providing practical solutions to local issues in four program areas: agriculture and natural resources, health and human sciences, economic and community development, and 4-H youth development.
Ball State Office of Community Engagement. As Ball State's front door for community partnerships, OCE connects the university with community priorities and initiatives, resulting in more engaged faculty and students; greater prosperity for local residents, businesses, and organizations; and improved quality of life for all.
Inquiries
Please contact Elaine Vidal via email or (703) 615-7452.