TRACKS & BREAKOUT SESSIONS
PRESERVATION and ENFORCEMENT                                                 Cardinal Hall A
10:00    The Muncie Land Bank and the Current State of Abandoned Property – Jason Donati
The Muncie Land Bank will share a presentation that includes three parts: 1) Data analysis of tax delinquent and abandoned property. 2) The current Muncie Land Bank procedures for buying and selling abandoned properties. 3) Our strategic plan for addressing abandonment at a larger scale.
---
11:00    Update on Community Policing – Nathan Sloan, Police Chief, City of Muncie; Lt. Andrew Payne, Training Director, Delaware County Sheriff's Office; James Duckham, Director of Public Safety, Ball State University Police Department
Community Policing focuses on trust and legitimacy, community engagement, community partnerships, and problem-solving to promote public safety. Join representatives from the Muncie Police Department, Delaware County Sheriff's Office, and Ball State University Police Department in a panel discussion on how they utilize principles of community policing as a core component of their crime reduction strategies and tactics, training, management, resource deployment, and accountability systems. 
---
1:00    Code Enforcement from Report-Driven to Data-Driven – Brad King, Ro Selvey, Becky Moon, Courtney Walker
An introduction to current code enforcement practices, new abandoned property registry, unsafe buildings hearing process, and Building Blocks program. At-Large Council Person Ro Selvey will provide an introduction to the abandoned property registry and the session itself. Housing Code Inspector, Becky Moon will provide an overview of current, report-based code enforcement practices. Unsafe Building Hearing Administrator Cortney Walker will provide an overview of unsafe building hearing process. Historic Preservation Officer Brad King will introduce and provide an overview for the Building Blocks software by Tolemi. Then the open Q&A portion will be used to provide a chance for audience to have Brad manipulate Building Blocks to their custom queries.
STRATEGIC ENGAGEMENT                                                                     Cardinal Hall B  
10:00    How to Interact with Elected Officials – Scott Alexander, County Council; James King, County Commissioner; Dan Ridenour, Mayor; Sherry Riggin, County Commissioner; Jeff Robinson, City Council; and Tony Skinner, Sheriff.
Does your neighborhood have a project or problem that needs to be addressed by an elected official? Elected officials often have access to resources that neighborhoods need to make improvements. This panel features elected officials from both city and county governments. This is your chance to learn more about how your neighborhood can best utilize local elected officials as a resource. The focus of this panel is not on policy, but on improving communication between neighborhoods and local government.
---
11:00    Building Immersive Projects in Muncie Neighborhoods – Stacey Alexander, Kara DuQuette, Suzanne Plesha
Ball State's Office of Immersive Learning offers project funding to faculty and students interested in collaborating with local leaders on neighborhood projects. In the past, these grants helped to support the development of neighborhood action plans, branding materials, quality of living assessments, park revitalization, and preservation research. This session will engage neighborhood representatives in a brainstorming activity that identifies and prioritizes projects of interest to Muncie neighborhoods. The 2021-22 Muncie Action Plan will serve as a catalyst for this discussion.
---
1:00      Engaging Neighbors through Small Sparks – Jena Ashby
The 8twelve Coalition implemented a Small Sparks program 4 years ago. This resident micro-grant program has helped connect and engage neighbors each year. It has helped residents learn to move their dreams into action! Come to this session to learn the practical steps of beginning a program like this and the benefits it can create!
COMMUNITY ENGAGEMENT                                                                  Pineshelf Room
10:00    Engaging your neighborhood with Four Agreements – Brad King & Nicole Rudniki
Our lives are ordered by a myriad of agreements, some developed as a child. These agreements, made without our consent or our knowledge, as well as agreements created throughout our lives, can create positive and negative impacts on organizing neighborhoods. By adhering to the Four Agreements, we can dismantle the negative agreements of domestication, and build new agreements that promote agency, legitimacy, and satisfaction.
Agreements based in fear create negative impacts by installing limits on our goals and outcomes. Breaking these agreements and creating agreements that are based on authenticity, honesty, and grace improve our ability to coordinate with others by eliminating domesticated expectations. The Four Agreements can lead us down the path to help organize, coordinate, and better understand our neighbors, unaffected by the intentional and unintentional negative words and actions of others.
---
11:00    Outcomes First: Planning for Success – George Buss
There is nothing worse than that nagging feeling of uncertainty as you plan your next project or work towards fundraising for a new initiative. Confidence is possible when you take the time to state your intended outcomes and define what success looks like. Before you plan your activity, build partnerships, request funding, or gather volunteers – you have to understand the "why."
In this session, attendees will explore five types of project outcomes from Knowledge Shifts to Behavior Changes; begin articulating outcomes for their own projects; and plan ways to use outcomes to strengthen every step of planning, implementation, and evaluation. When completed, attendees will leave with a set of tools to determine outcomes, test in collaboration with stakeholders, and design towards their goals.
Racing forward into an activity without a stated goal results in an empty sense of accomplishment. Unintended results ruin good efforts and success becomes hard to determine. But your projects don't' have to end that way. You can feel confident knowing that you and everyone working on your project have the same goal in mind and the same picture of success as long as you take the time for intentional outcomes planning.
---
1:00      Community organizing with people who don't attend meetings – Neil Kring
Neil is leading a community organizing project in his role as a Resident Leader with the 8Twelve Coalitions along with residents of his neighborhood. The neighbors he is working with have little to no experience in advocacy, yet have amazing capacity for doing good. Neil utilized the Leadership, Organizing and Action: Leading Change course at Harvard Kennedy School to bring residents together to address a concern they identified (addiction recovery services). They are currently in the process of working with local government, health care providers, law enforcement and other residents to create a plan for services to address lack of available services available for people who use drugs in his community. He will share his process of listening, inviting, establishing norms, group creation, one on one's and advocacy for bringing tangible change to neighbor's concerns.
COMMUNITY RESOURCES I                                                                    Cardinal Hall C
10:00    Ball State as a Resource:
Managing Change in the Emily Kimbrough Historic District – Tom Collins and JP Hall
One of the first local historic districts in the State (1976), the Emily Kimbrough District has experienced substantial change over the last four decades. Listed in the National Register in 1978, and expanded in the 1980s, changes in the district mirror the greater community at large. Infrastructure improvements, demolitions, and loss of population have affected the neighborhood greatly. During Summer 2021, College of Architecture and Planning faculty Tom Collins and J.P. Hall secured a Ball Brothers Foundation Rapid Grant to examine historic resources within the district. Three graduate assistants in Landscape Architecture and Historic Preservation programs spent 395 hours on this immersive and service-learning project. An updated building survey provides detailed information to the County, City, and East Central Neighborhood towards current and future planning efforts. Streetscape conditions were assessed for the first time since the district was established, with special attention being placed on historic stone sidewalk repair/preservation and street trees conditions. This session will describe the: summer study, methods used by the team to document the existing conditions, and recommendations to County, City, and neighborhood entities to protect historic resources, limit demolition-by-neglect, pilot test preservation and neighborhood planning approaches, and engage students in community projects in historic neighborhoods.

---
Neighborhood Needs Assessment: Creating journey Maps on Substance Use and Mental Health Issues – Jean Marie Place
In this session, we will discuss how journey maps were created for 9 individuals who have experienced substance use or mental health issues in the Thomas Park / Avondale neighborhood. Journey maps help to further understanding about experiences that led up to substance misuse and the barriers individuals face in accessing and maintaining treatment. Deepening our understanding of individual experiences, and then looking at these experiences collectively, will allow us to identify actionable paths forward to bolster prevention and enhance care for substance use disorders and mental health problems. Journey maps are supported by the National Institute on Drug Abuse (NIDA) as a "visual tool that incorporates both the physical and emotional journey with the aim of capturing patient obstacles, interactions, and movement through the health care system along with the patient behavior, feelings, motivations, and attitudes across the episodes of care."

---
Mapping History in the Whitely Community – Frank Scott
The presentation is on an immersive learning project between Whitely and Ball State University. We have partnered with Professor Jorn Seemann and the Geography Department of BSU to do "Story Mapping" in the Whitely neighborhood. Story Maps are simple web apps that combine interactive maps, multimedia content, and user experience to tell stories about the world. The goal is to present the rich history of the Whitely neighborhood and the stories of many of its resident to the community. These maps will allow users to explore the history of the neighborhood. The key is to not just create maps for the community but with the community so that this in now a skill that the community has learned which will enable them to continue to discover and continually to record and archive the periods of challenge and triumph of progression and recession in the neighborhood.It is not just information from the internet but from interaction with individuals and families in the neighborhood. You combine individual narratives memories of place images and videos and allow residents to navigate through the past and present of the neighborhood. It helps a community identify its cultural identity and sense of place and belonging.

---
11:00     Muncie Food Hub Partnership:
Accessing Fresh Locally Grown Produce via a Mobile Market – Lucas Pint
Access to fresh produce is essential to human health and personal wellness. Unfortunately, due to high levels of poverty, limited access to grocery stores, and inadequate transportation, many Muncie residents experience high levels of food insecurity. And while Muncie residents struggle to locate and access fresh produce, local farmers in Delaware County experience a different burden of finding consistent and regular markets to sell their produce.Serving as a solution to help reduce food insecurity, the Muncie Food Hub Partnership developed a Mobile Market as a strategy to aggregate, coordinate, and distribute locally grown and harvested produce directly to Muncie residents, particularly to those who demonstrate the greatest need.Participants in this interactive session will have an opportunity to learn about the Mobile Market and ways the Food Hub can benefit Muncie neighborhoods and residents. This session will provide participants with information about the benefits of food hubs, supporting local food systems, how produce is aggregated, and accessing fresh and affordable produce. Participants attending this session will be asked to identify future Mobile Market locations and are encouraged to identify barriers related to acquiring fresh produce by openly sharing their personal experiences and observations.

---
1:00       Combating Climate Issues at the Neighborhood Level:
Muncie Climate Action Plan – Jason Donati
Planet Muncie, a subcommittee of the Muncie Action Plan's Taskforce 5, would like to showcase its Resilient Muncie Climate Action Plan draft to neighborhood residents, seek feedback with its community survey, and offer ways residents can help reduce local emissions. As a community, we've acknowledged that climate change is a critical public issue that threatens to negatively impact public health if we don't start reducing emissions today. The city's climate action plan will outline municipal and community reduction strategies and explain the city's progress thus far including completing a Greenhouse Gas Inventory in 2019 and getting a Climate Resiliency Resolution unanimously passed by Muncie City Council in 2021.Presenters will share best practice strategies to inform neighborhood groups and residents about what they can do to help reduce emissions now including planting trees, biking to work, using public transportation, composting, and weatherizing your home. We will also highlight existing sustainable programs such as the Mayor's tree planting program and a local business effort to keep food scraps out of the landfill. We need you to be a part of this exciting collaboration that will culminate in asking the Muncie City Council to approve a Climate Action Plan in April 2022.

---
Securing Rooftop Solar Systems – John Vann
Rooftop solar system basics: Simplified technical information; net metering and tax credit benefits; profile of Solarize Indiana non-profit, statewide, volunteer-driven initiative.
COMMUNITY RESOURCES II                                                      Ballroom
10:00    Healthy Communities = Vibrant Communities! – Suzanne Clem, John Disher, Lindsey Cox
Health plays a significant role in quality of life for individuals and communities. At the neighborhood and organizational level, how can leaders help connect residents and group members with tools for health? How can neighborhood associations, non-profits, and other groups incorporate healthy lifestyle messaging into existing events and development efforts? Join Open Door Health Services and the Healthy Community Alliance for practical ideas and resources that your organization can use to support health and wellness. See examples from neighborhoods and other sites that are actively advocating for the health of their friends and neighbors.
---
11:00    What can the public library offer grant writers? – Laura Janiga
Learn about resources at Muncie Public Library that you can leverage to diversify your fundraising strategy and strengthen your nonprofit. This presentation will introduce several databases, online resources, and books available at the library that you can add to your grant writing toolkit.
As a member of Candid's nationwide Funding Information Network of nonprofit serving agencies, Muncie Public Library provides free public access to Candid's applications and resources, including the Foundation Directory Online which provides detailed insights into more than 240,000 grant makers and information about millions of grants. Muncie Public Library also offers research assistance and a circulating collection of print and digital books about fundraising, leadership skills, and many other facets of effective nonprofit management.
---
1:00      ecoREHAB Skilled Trades Education Program (STEP) – McKennzie Beckedahl, Tom Collins, Jason Haney and Pam Harwood
In January 2021, ecoREHAB partnered with Eastern Indiana Works (EIW) and Ball State University on the STEP pilot, a free program to prepare 10 individuals with basic construction and soft skills. The program responded to a lack of skilled construction workers in the Muncie area and provided learning and employment opportunities for at-risk individuals. STEP students were paid a wage during the program, assigned a career coach, and given tools and gear. Over 16-weeks, the students worked closely with professionals and tradespeople to develop a range of skills while simultaneously helping to complete the renovation 1810 S Liberty Street for the Muncie Mission's transitional housing campus. The pilot was a resounding success and provided important lessons learned that the organizers used to refine the program for the next session beginning in January 2022. This conference session will describe the program intent, organization, and funding; discuss strengths and weaknesses of the pilot; and highlight the role that a skills training program fills in improving Muncie's neighborhoods and providing opportunities for individuals. The session will also engage attendees in a discussion of how neighborhoods can work with STEP in the future.
---
2:30      2022 Mayor's State of the City Address – Mayor Dan Ridenour
For the third consecutive year Mayor Dan Ridenour will deliver his State of the City address. The address will begin at 2:30.  All IDEA Conference participants, and community members, are invited to attend the mayor's address.
STUDENT CENTER MAP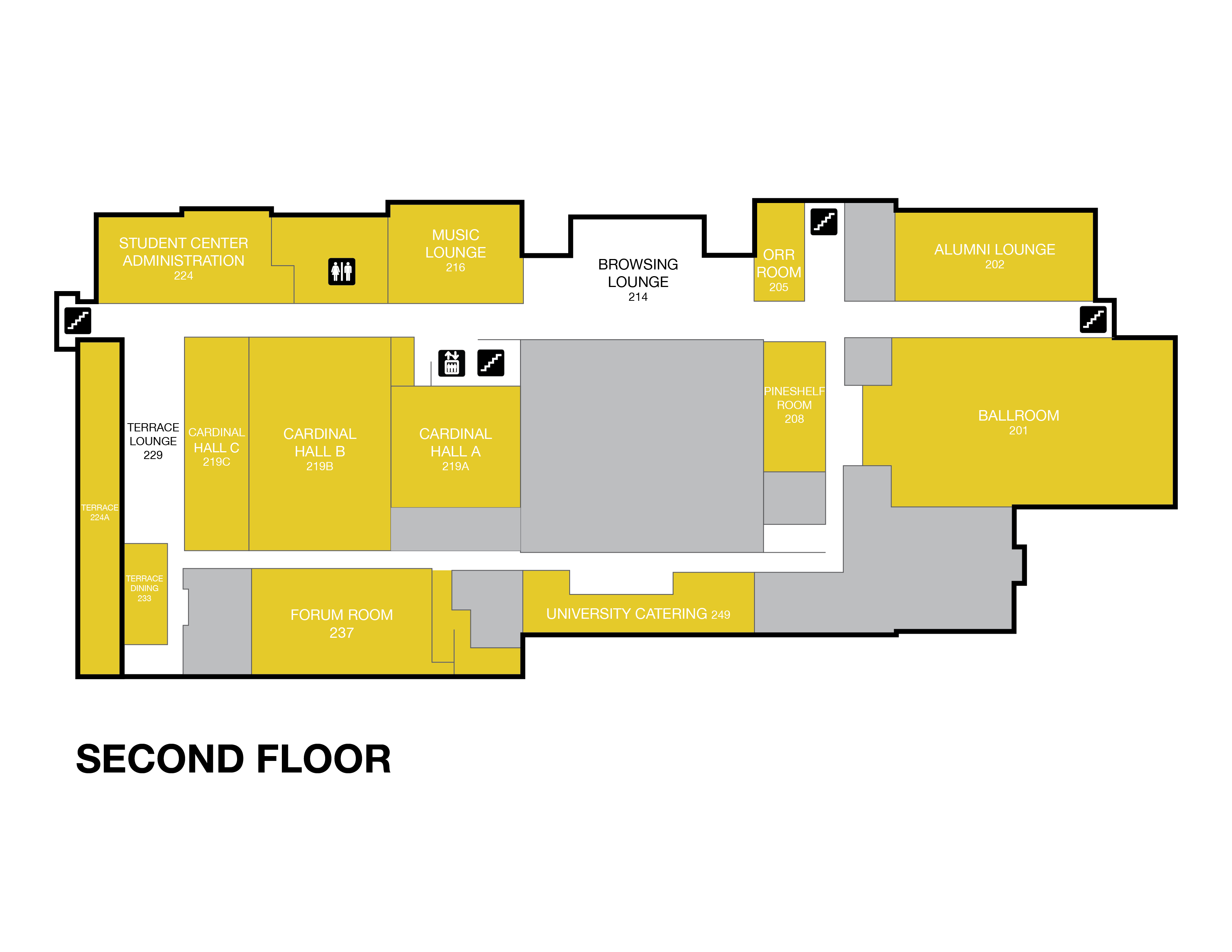 BACK TO TOP
---
SPONSORS