History
The Eastside Neighborhood Association was established in 1988.  This neighborhood is bordered by Muncie Bypass on the East, E. Jackson St (SR 32) on South, E. Manor St. on North, and N. Bellaire (Railroad Tracks) on the West. Three housing additions are located here:
Mayfield: Bordered by N. State / E. Jackson / E. Manor / N. Manhattan)
Echo Heights: N. Grande Ave
Eastwood: N. Eastwood Ave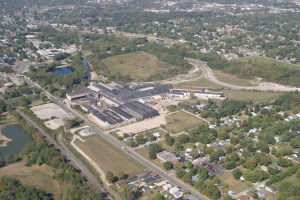 The Association members value families and children and Mr. Cummins worked tirelessly to keep Claypool School open for the neighborhood. Bill Chambers, former Trustee of Center Township, purchased the land north of E. Manor to create the park which, at one time, hosted the Eastside Eagles Baseball Team. The Center Township Trustees is responsible for the maintenance and upkeep of the park.
Spring 2015 may very well see Kitselman Pure Energy Park build on this property.
Neighborhood Association
Robert Green was the first president but shortly replaced by Perry Cummins who remained in office until 2013 when the association was closed. There have been many active members but none with the longevity and dedication as Mr. Cummins. The foundational members include:
Jim Williams
Debbie Crose
Margaret Adams
Maxine Cummings
Kay Walker
Tim Martin
Charlene Stover
Paul Balle
Tim Hodge
Cathy Burnam
Linda Goodman
Jay Bird
Lisa Connor
Mel McCord
Notable events include Easter egg hunts and picnics at Chambers Park and annual Christmas parties at the Claypool School Building (now Head Start).
Please refer back to this page for updates on the redevelopment of the Eastside Association!
Find out what others think; rate and review this neighborhood on StreetAdvisor.
Join the private social network for your neighborhood at Nextdoor.