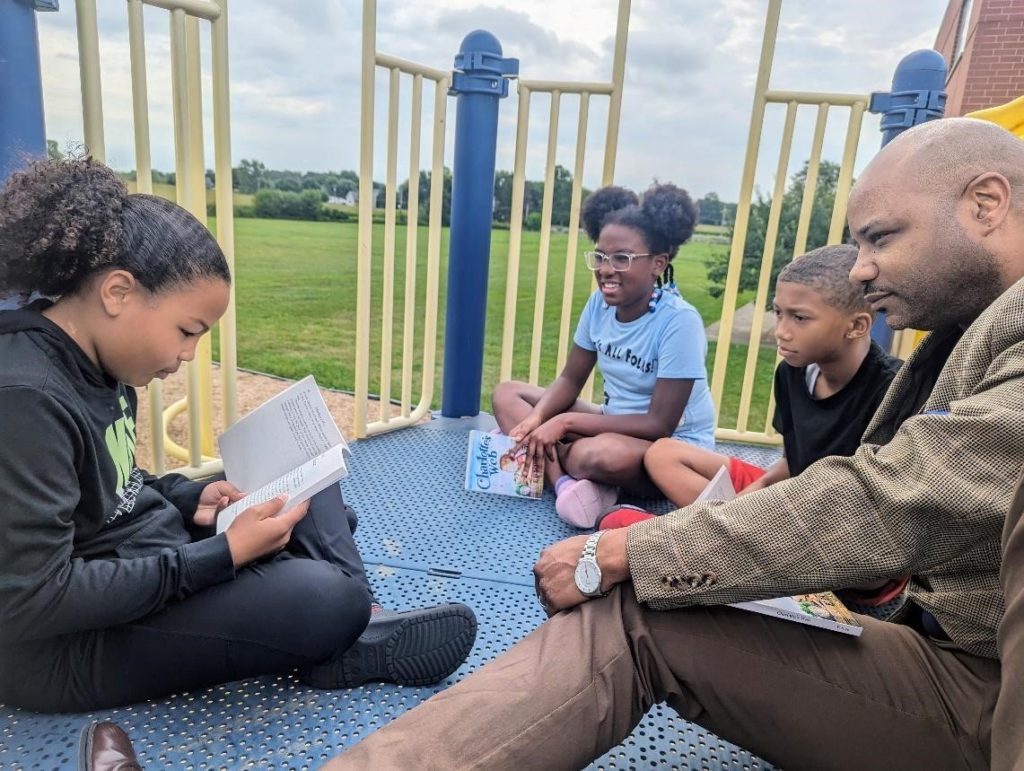 "Some pig' really brought the community together in September.
"Charlotte's Web" was the focus of a community-wide reading initiative, culminating in Muncie Civic Theatre's production of the classic tale at Southside High School.
The initiative, designed to get kids excited about reading, was led by a team of executives from Muncie Civic Theatre, Heart of Indiana United Way, Muncie Community Schools, and Muncie Public Library.
Highlights:
Every third and fourth-grade student in Muncie Community Schools received a free copy of the book, thanks to support from Northwest Bank and Altrusa Foundation.
Muncie Public Library locations offered audiobooks – in several languages – available for families to check out and listen to together.
Muncie Civic Theatre offered four free daytime school matinees for MCS students, sponsored by Meridian Health Services.
Muncie Community Schools students made "Charlotte's Web"-themed art and prepared special songs that were part of the Civic Theatre performance.
Muncie Civic Theatre provided free performances of the play for families participating in this community read initiative.
Muncie Altrusa Club volunteered to read "Some Pig," an early-reader picture book version of "Charlotte's Web," to elementary students.
Several childcare centers and after-school programs worked on crafts, activities, and games they shared with each other and families to build interest and fun around the story.
Muncie Civic Theatre presented "Charlotte's Web" at Southside Middle School.