Article and photos by Michelle Kinsey, Communications Manager, Office of Community Engagement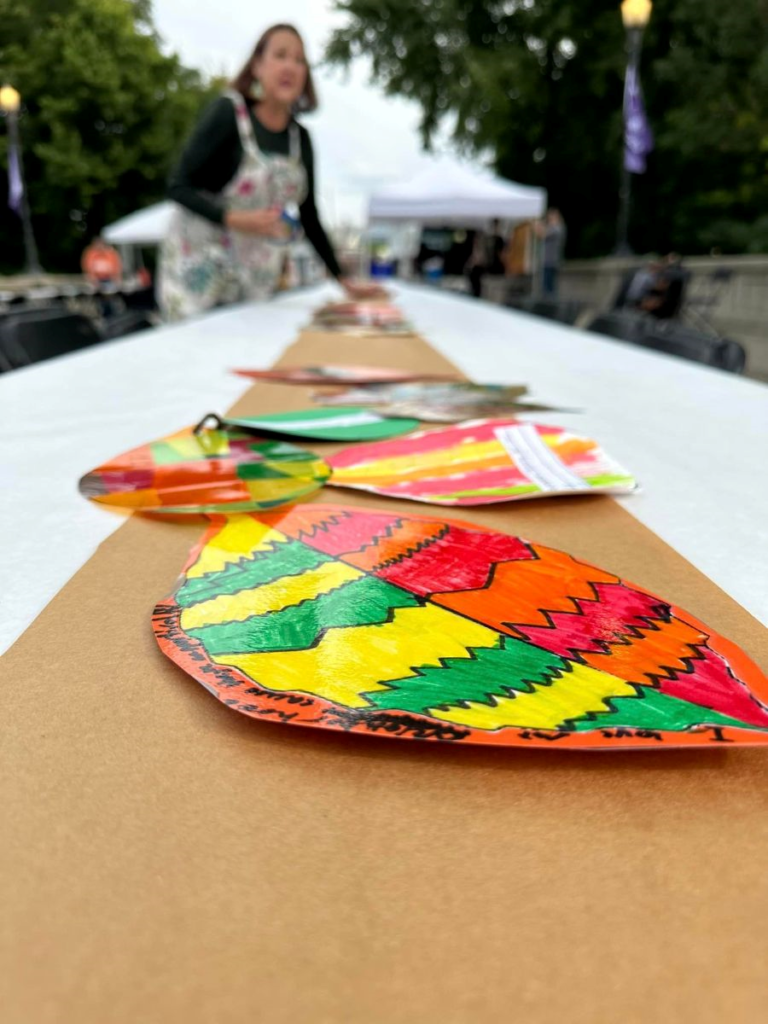 "It's my favorite event of the year."
It's a comment you hear often at Muncie's Fall Bridge Dinner.
And what's not to love?
This year's event, on Sept. 21, brought hundreds of community members to the Washington Street Bridge on a beautiful evening to enjoy great conversation, music, and the beautiful views of the White River.
There was music (provided by a DJ), food vendors, Muncie-loving merch sellers and, new this year, an opportunity to get up close and personal with the river in a Canoe Country kayak.
The long community tables were decorated with fall leaves, created by art students at Burris Laboratory School.
Thanks to everyone who made the Bridge Dinner possible: Muncie Action Plan, Shafer Leadership Academy, Ball State Office of Community Engagement, Muncie Downtown Development Partnership, Ivy Tech Community College – Muncie, Riverside-Normal City Neighborhood Association, Old West End Neighborhood Association, Open Door Health Services, Polcz Volbrecht Homes at RE/MAX Real Estate Groups, Muncie Community Schools, Canoe Country, and Words with Jas.
Generous support for the event is provided by Community Foundation of Muncie & Delaware County, Greater Muncie Chamber of Commerce, Muncie-Delaware County Economic Development Alliance, Muncie Central JROTC, Walls Furniture, and Woof Boom Radio.