The City of Muncie has diverse communities with friendly people, exciting pasts, and outstanding cultural amenities that make it a desired place to live, do business, and visit. Starting in Spring 2019, Studio 165+, an immersive design studio in the School of Art, began working with neighborhood committees to develop their visual identity, elevate their image and evoke a sense of pride in residents. The students researched each neighborhood determining unique key aspects, characteristics, challenges, and opportunities. After developing a neighborhood identity, they created designs to captured those characteristics and established style guides to help the neighborhoods illustrate graphic standards and rules to ensure consistency and continuity across applications and platforms. The neighborhoods done so far include Gatewood, Halteman Village, Westbrier, Old West End, Robinwood Estates, Forest Park, McKinley, Southside, Riverside/Normal City, and Whitely.  With input from residents of each neighborhood, they created a variety of materials including logos for each neighborhood to choose from, each one tailored to what makes that area of our community special–from the mid-century architecture of Halteman Village, to the open hands of Whitely.
If Studio 165+ is coming to your neighborhood soon, please fill out this brief questionnaire to help them get started on your new neighborhood identity.
Photo Gallery | You can also check out the great work they've done so far!
Awards & Recognition:
Whitely Community Identity Design
American Graphic Design Award (National Award)
American Advertising Federation East Central Indiana, Silver ADDY (Local Award)
Old West End Neighborhood Identity Design
American Advertising Federation East Central Indiana, Gold ADDY (Local Award)
American Advertising Federation East Central Indiana, Judges Choice ADDY (Local Award)
American Advertising Federation East Central Indiana, Best of Show ADDY (Local Award)
Studio 165+
Project Page: https://www.studio165plus.com/bbn
Facebook: https://www.facebook.com/studio165plus/
Instagram: https://www.instagram.com/studio165plus
---
Spring 2019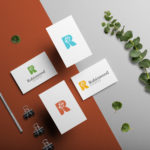 Faculty Mentor: Shantanu Suman
Department: Art
Community Partner: Building Better Neighborhoods, Muncie Action Plan, Halteman Village, Robinwood Estates, Westbrier Neighborhood, Whitely Community, Old West End
Students: Nikki Abel, Ashley Allegretti, Hanna Boggs, Mariah Drake, Kate Hamilton, Valerie Francis, Emily Lipps, Sylvia Marbach, Samantha Robbins, Cameo Smith, Ashlyn Sterling, Katie Strader, Angel Winchester
---
Fall 2019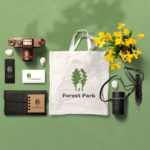 Faculty Mentor: Shantanu Suman
Department: Art
Community Partner: Building Better Neighborhoods, Muncie Action Plan, Forest Park, McKinley Live Learn Neighborhood, Southside Neighborhood
Student Team: Samantha Robbins, Ashlyn Sterling, Dominic Zelli, Erin Mawhorter, Jared Carter, Joel Hall, Katie Strader, Katie Hamilton, Mariah Drake, Ashley Allegretti, Jakob Rosenberger, Mariah Jester, Nikki Abel
---
Spring 2020
Faculty Mentor: Shantanu Suman
Department: Art
Community Partner: Building Better Neighborhoods, Muncie Action Plan, Riverside/Normal City
Student Team: Samantha Robbins, Ashlyn Sterling, Katie Strader, Valerie Francis, Angel Winchester, Hanna Boggs, Mariah Drake, Cameo Smith, Kate Hamilton, Ashley Allegretti, Sylvia Marbach, Nikki Abel, Dominic Zelli, Erin Mawhorter, Jared Carter, Joel Hall, Jake Gesick, Aubrey Hayden, Xander Crawley, Kimberly Holbrook, James Ong Jakob Rosenberger, and Mariah Jester